Details

Category: Online Film Online Film

Hits: 9361

9361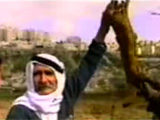 Rap Music Video By Arab Israeli group "Dam". Title track of the group's second album "Min Irhabe" released in 2001. According to the group's website http://www.dampalestine.com/ , this song was downloaded over 1 million times in the first months of it's release on the internet. The song was also distributed free with Rolling Stone magazine in France and became a street anthem. It was also featured in a compilation in France with Manu Chao, Zebda, Noir Desir and many other top artists.
Arabic with English subtitles, 4 minutes
Details

Category: Online Film Online Film

Hits: 11856

11856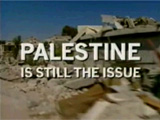 In 1977, the award-winning journalist and film-maker, John Pilger, made a documentary called Palestine Is Still The Issue. He told how almost a million Palestinians had been forced off their land in 1948, and again in 1967. In this in-depth documentary, he has returned to the West Bank of the Jordan and Gaza, and to Israel, to ask why the Palestinians, whose right of return was affirmed by the United Nations more than half a century ago, are still caught in a terrible limbo -- refugees in their own land, controlled by Israel in the longest military occupation in modern times.
English, 52 minutes
Details

Category: Online Film Online Film

Hits: 14480

14480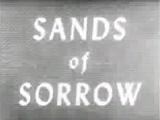 This 1950 short film was produced by the Council for Relief of Palestinian Arab Refugees and is the first to document Palestinian Refugees in the Middle East. The Film is introduced and closed by Dorothy Thompson, who was a civil rights activist, journalist, and had just recently returned from an extended visit to the Middle East. She stresses the importance of relief of which without the refugees would otherwise die of starvation and disease.
In English, Black and White, Run time: 28:32
Details

Category: Online Film Online Film

Hits: 13314

13314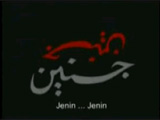 Film directed and co-produced by Palestinian actor and director Mohamed Bakri, includes testimony from Jenin residents after the Israeli army's Defensive Wall operation, during which the city and camp were the scenes of fierce fighting. The operation ended with Jenin flattened and scores of Palestinians dead. Palestinians as well as numerous human rights groups accused Israel of committing war crimes in the April 2002 attack on the refugee camp. Jenin Jenin shows the extent to which the prolonged oppression and terror has affected the state of mind of the Palestinian inhabitants of Jenin.

Arabic with English Subtitles, 53 minutes
Details

Category: Online Film Online Film

Hits: 13475

13475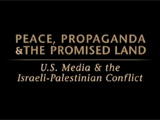 Peace, Propaganda & the Promised Land provides a striking comparison of U.S. and international media coverage of the crisis in the Middle East, zeroing in on how structural distortions in U.S. coverage have reinforced false perceptions of the Israeli-Palestinian conflict. This pivotal documentary exposes how the foreign policy interests of American political elites--oil, and a need to have a secure military base in the region, among others--work in combination with Israeli public relations strategies to exercise a powerful influence over how news from the region is reported.