Details

Written by Chris McGreal

Chris McGreal

Published: 17 May 2022

17 May 2022
American Israel Public Affairs Committee has disguised its efforts to undermine pro-Palestinian candidates
The US's most powerful pro-Israel lobby group is pouring millions of dollars into influencing Democratic congressional primary races to counter growing support for the Palestinian cause within the party, including elections today in Pennsylvania and North Carolina.
The American Israel Public Affairs Committee's money is focused on blocking female candidates who, if elected, are likely to align with "the Squad" of progressive members of Congress who have been critical of Israel.
But it is funneled through a group, the United Democracy Project (UDP), that avoids mention of its creation by Aipac and seeks to decide elections by funding campaign messages about issues other than Israel.
Read the full article on The Guardian.
Details

Written by Gilbert Schramm

Gilbert Schramm

Published: 15 May 2022

15 May 2022
I thought I would take some time to share my recent reflections on two continuing conflicts that trouble the world (or should). These are the ongoing aggressions in Ukraine and Palestine. The brutal, naked aggression of Russia in Ukraine has captivated the world for almost three months. The recent killing of the noted and much beloved journalist for Al-Jazeera, Shireen Abu Aqla, a 51-year-old Palestinian American, has also shocked many. She was a correspondent for Al Jazeera's Arabic news channel and had reported on the Israel-Palestinian conflict for two decades. Her killing has reignited some attention for the long-standing aggression against the Palestinian people.
It is laudable that the US and Europe have responded so promptly and vigorously to Russia's gross violation of international laws and norms and the enormous suffering they have imposed on the people of Ukraine. Though they differ in significant ways, the situation for Ukrainians and Palestinians is much the same. In both cases, civilian populations are bearing the brunt of the struggle. In both cases the aggressors (Russia and the Zionists in Israel) began their assault with only the flimsiest of arguments and proceeded to seize territory with brutal disregard for civilians. The actions of both have displaced countless refugees.
When one views photos, there is little discernable difference between the pictures of the destruction Russia has levied in Mariupol, Kiev, and Kharkiv, and pictures of the aftermath of Israeli assaults on Gaza over the last 20 years. The level of civilian deaths compared to those of armed combatants in both cases is far out of line with most average military operations. I can only surmise that both Israel and Russia are conducting "special operations." And after all, to the victims (if they survive) does it really matter whether their homes were destroyed by Russian artillery or by an Israeli bulldozer bought with US taxpayer dollars?
The Zionist landgrab in Palestine began around 1895, well over a hundred years ago. It has been a slow-motion deconstruction of an indigenous culture and people. The Russian adventure in Ukraine began just a few months ago—it is an application of blunt force to seize land. Yet the objectives in both cases are the same. It is also interesting that both aggressors started with the claim that their proposed victims were cultural or ethnic "cousins" and would welcome them. They were, in both cases, simply denying their identity and legitimacy as peoples, as cultures, and as nations.
Read more: What Ukraine and Palestine Have in Common (Written in honor of Shireen Abu Aqla and Nakba Day)
Details

Written by Peter Miller

Peter Miller

Published: 13 May 2022

13 May 2022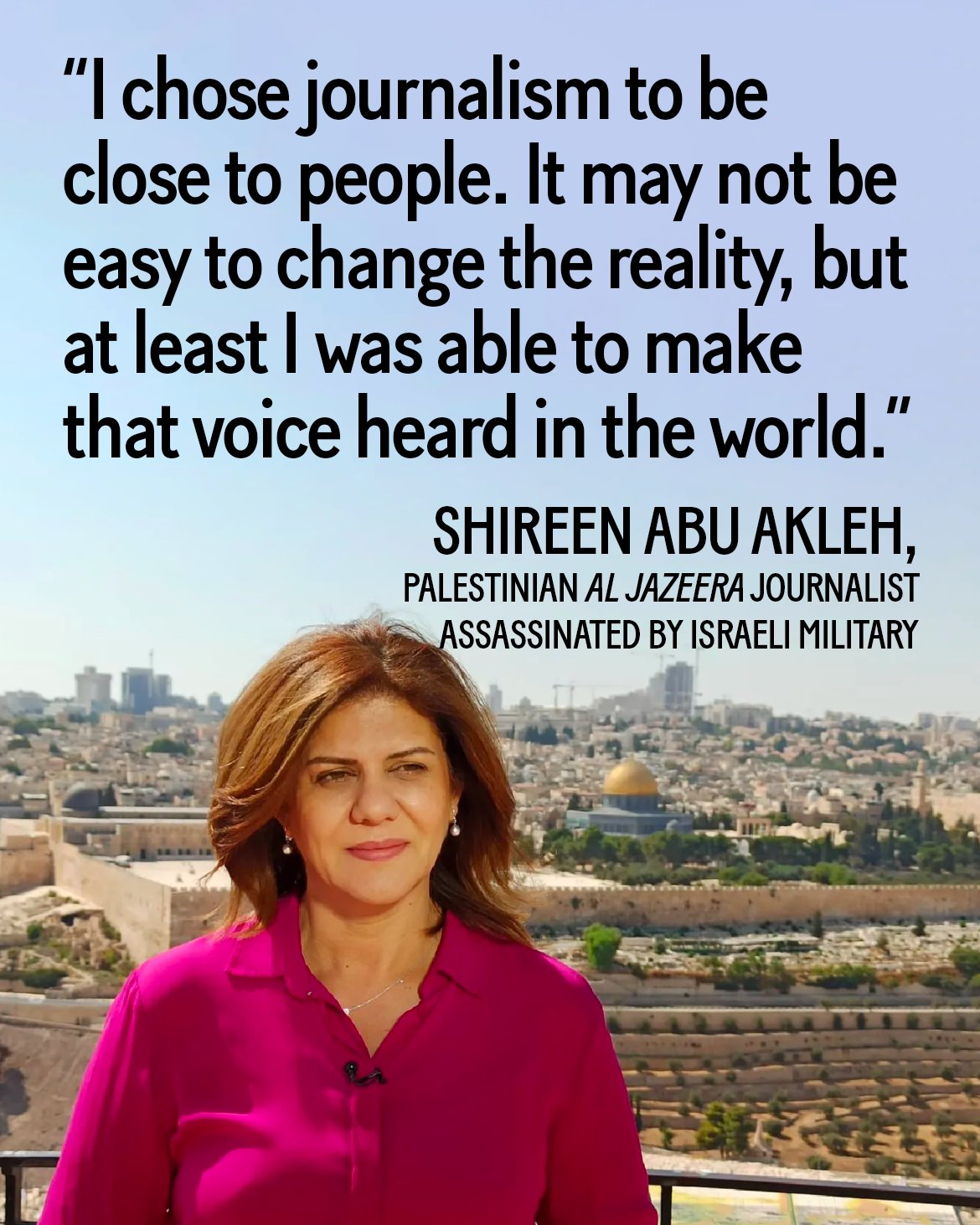 As we grieved for Shireen Abu Aqleh, Israeli police attacked us. They have no shame | Jalal Abukhater
https://www.theguardian.com/commentisfree/2022/may/13/shireen-abu-aqleh-israeli-police-palestinian-funeral
Details

Written by Peter Miller

Peter Miller

Published: 08 May 2022

08 May 2022
New video from Mondoweiss:
For decades Palestinians have accused Israel of the crime of Apartheid, imposing two different systems on the land between the Jordan River and the Mediterranean Sea: one system that privileges Jews, and another that discriminates against Palestinians. Now, the rest of the world is catching up. In the past year, the leading global and Israeli human rights groups have joined their Palestinian counterparts in calling Israel an Apartheid state. From the occupied West Bank, East Jerusalem, and Gaza, to Palestinian communities inside Israel, this is a look Inside Israeli Apartheid.
Details

Written by Lynn Hastings, UN OCHA

Lynn Hastings, UN OCHA

Published: 06 May 2022

06 May 2022
Statement by United Nations Resident and Humanitarian Coordinator in the Occupied Palestinian Territory, Lynn Hastings
05 May 2022
On 4 May 2022, the Israeli Supreme Court rejected the petitions against eviction orders of the residents of Masafer Yatta in the occupied West Bank. The decision affects over one thousand Palestinians including 500 children in the occupied West Bank and allows for the eviction of the residents. As all domestic legal remedies have been exhausted, the community is now unprotected and at risk of imminent displacement.
Any such evictions resulting in displacement could amount to a forcible transfer, contrary to resolutions of the United Nations Security Council and international law. I reiterate the calls of the United Nations Secretary-General on Israel to cease demolitions and evictions in the Occupied Palestinian Territory, in line with its obligations under international law.
Subcategories
The latest news from the Joomla! Team